UX London brings together the world's leading design experts and practitioners.

Join us for a programme of inspirational talks and hands-on workshops. Spend the mornings gaining unique insights from influential speakers. In the afternoon, roll up your sleeves and participate in the workshop of your choice.
You'll head home with new ideas and practical skills that you can apply straight away. And, if that's not enough, this year we're turning ten - so come and join us for some extra special celebrations.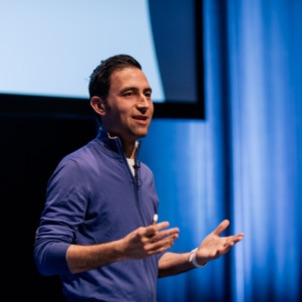 10 years of influential speakers
Learn from the authors, founders, directors and designers who are helping shape the industry and push it forward.
Incredible venue
Join us at Trinity Laban, the perfect place to unlock your creativity - Normally it's a dance school but for 3 days we get to fill the halls and studios with UX chatter.
Don't just take our word for it
I had high expec­ta­tions, but was won­der­ing if it would be as good as I heard. I was wrong, it was even better!
I was seri­ous­ly impressed. From the qual­i­ty of the speak­ers to the qual­i­ty of the food, it was the most impres­sive con­fer­ence I've been to
It's a fan­tas­tic event, prob­a­bly the best one for UXers there is
UX Lon­don is real­ly well thought through – the expe­ri­ence is fantastic!
UX Lon­don is spe­cial to me because the pro­gramme that the team puts togeth­er always tells a great sto­ry, and I learn so much when I come here
What I find to be real­ly spe­cial about UX Lon­don is that there's such a broad com­mu­ni­ty of peo­ple from dif­fer­ent back­grounds here