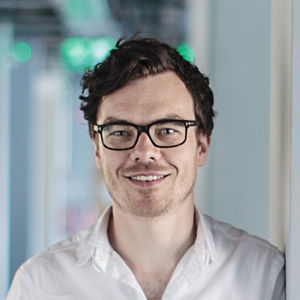 About Paul Adams
Paul runs the Product team at Intercom, overseeing PM, Design, Research. He joined 4 years ago as the 14th employee and has worked in a broad role to help build the company, the product, the process and the people. 
Before Intercom Paul worked in two roles at Facebook. First as a PM, trying and failing to create a new ad format around social proof before helping put the first ads in Newsfeed, and second as a Design leader working with global brands like Nike, Starbucks, Coca-Cola to help them successfully build on the Facebook Platform.
Paul also had a wild ride at Google, working on successful things like Gmail and YouTube as well as all the social projects like Google+ and Buzz. His work inventing the ideas behind Google Circles went from being ignored to being the social saviour, as well as everything in between.
Paul has cut his teeth as a UX practitioner at Flow in London, working with the UK Gov, The Guardian, BBC, and many others.
Also, in the now distant past Paul probably designed some of your vacuum cleaner as an Industrial Designer at Dyson, and parts of your car seat at Faurecia.
Paul has 5 year old twins, a 6 month old baby, and has no time anymore to go running, play football or get enough sleep.
Talk
Wed 23 May, 2018, 12:15
The End of Navel Gazing
Not too long ago we humans thought the sun revolved around us. We now know that not only are we not at the centre of the universe, we're on the edge of something which is on the edge of something which is on the edge of something else. Knowing this has been liberating, it has freed us to think about our species in new ways, furthering our understanding of our place in all of this. 
For too long the UX industry has tried to move itself towards the centre of the universe that is the companies we work in. As we spend countless hours debating the name of our job or our process, or why some people don't listen to other people, the very nature of business is radically being altered by the internet. As we navel gaze, we're missing the bigger picture. We're missing the more profound fundamentals: customers are changing, markets are changing, the way companies work is changing. Never has there been a profession so ironically focused on ourselves. 
Over the past few years, as we've built Intercom from a tiny startup to one of the fastest growing Saas companies ever, we've had to challenge everything we know about building products people love. And as we grew and grew, we had to do it over and over again. In building our little universe of people and roles and teams, we've come to understand everyone's place in it as it expands. 
We've asked ourselves what is useful, what is meaningful, what is even real. What are the useless constructs of our imagination getting in the way? What anchors has our industry created that are slowing us down? 
In this talk, Paul will cover this universe. From the profound changes in how people buy products, to what that means for people making products. He'll look at our place in all of this, separating what is real and useful, from what is imagined and counter productive. By the end Paul will hopefully have challenged you to think about what you do, how you work, and how you think about your colleagues and customers. And to consider that most of it is neither useful nor even real, and given you new ways to think about where you go next.