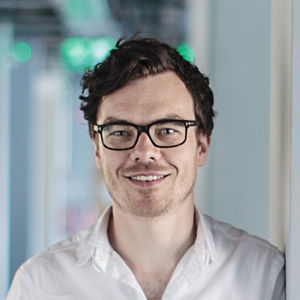 About Paul Adams
Paul runs the Product team at Intercom, overseeing PM, Design, Research. He joined 4 years ago as the 14th employee and has worked in a broad role to help build the company, the product, the process and the people. 
Before Intercom Paul worked in two roles at Facebook. First as a PM, trying and failing to create a new ad format around social proof before helping put the first ads in Newsfeed, and second as a Design leader working with global brands like Nike, Starbucks, Coca-Cola to help them successfully build on the Facebook Platform.
Paul also had a wild ride at Google, working on successful things like Gmail and YouTube as well as all the social projects like Google+ and Buzz. His work inventing the ideas behind Google Circles went from being ignored to being the social saviour, as well as everything in between.
Paul has cut his teeth as a UX practitioner at Flow in London, working with the UK Gov, The Guardian, BBC, and many others.
Also, in the now distant past Paul probably designed some of your vacuum cleaner as an Industrial Designer at Dyson, and parts of your car seat at Faurecia.
Paul has 5 year old twins, a 6 month old baby, and has no time anymore to go running, play football or get enough sleep.
Talk/Workshop details coming soon!