Become a sponsor
If you're inter­est­ed in spon­sor­ing UX Lon­don, get in touch, we'd love to hear from you.

Spon­sor­ing UX Lon­don will con­nect your brand with some of the most influ­en­tial UX prac­ti­tion­ers and organ­i­sa­tions in the indus­try — this is the per­fect oppor­tu­ni­ty for any com­pa­ny involved in usabil­i­ty, infor­ma­tion archi­tec­ture or user expe­ri­ence. With such a high con­cen­tra­tion of senior UX prac­ti­tion­ers, UX Lon­don is also the ide­al place to recruit new staff.
We've plen­ty of excit­ing oppor­tu­ni­ties, what­ev­er your com­pa­ny size or bud­get, whether you'd like to have a stand, spon­sor one of our excel­lent par­ties, or run a work­shop. Let us know who you're try­ing to reach, and we can tai­lor a pack­age to suit you.
For more details, down­load our spon­sor­ship pack.
Executive sponsors

Intu­itive, beau­ti­ful, user-cen­tred design is key to the suc­cess of Google's prod­ucts. Our pas­sion­ate, inter­dis­ci­pli­nary UX spe­cial­ists and design­ers work across plat­forms to cre­ate pow­er­ful visu­als that high­light each of our product's unique per­son­al­i­ties. The team's work touch­es bil­lions while exem­pli­fy­ing one of Google's core prin­ci­ples: ​"Focus on the user and all else will fol­low" — it goes with­out say­ing that we're over the moon Google can be part of this year's UX Lon­don! Make sure you say hi to them, and for more infor­ma­tion you can vis­it them here.
We're over the moon that Test­ing­Time have joined the UX Lon­don 2018 spon­sor line up. They recruit test users for UX pro­fes­sion­als and mar­ket researcher from a grow­ing pool of over 120'000 test users for qual­i­ta­tive and quan­ti­ta­tive stud­ies. Through an online price cal­cu­la­tor, cus­tomers can quote the exact price and order a spe­cif­ic tar­get group for in-house or remote user tests, inter­views, focus groups, diary stud­ies, sur­veys, etc. Due to their ever grow­ing data­base of test users and smart qual­i­ty con­trol algo­rithms, Test­ing­Time can recruit you per­fect match testers with­in 48 hours.

The com­pa­ny has a team of near­ly 20 peo­ple and pro­vides the recruit­ment ser­vice to com­pa­nies in the UK, Nether­lands, France, Ger­many, Switzer­land and Aus­tria. The cur­rent cus­tomer port­fo­lio fea­tures close to 500 com­pa­nies like UBS, Accen­ture, User­zoom, Far­fetch, and Google. Be sure to drop by their stand and say hi!
Future­heads are love­ly, and extreme­ly good at what they do, which is dig­i­tal recruit­ment. They're not like oth­er folk, and work hard to help you nav­i­gate the dig­i­tal indus­try – to help find the right role for you, or the right peo­ple for your team. When you talk to a Future­head you talk to a spe­cial­ist who ​'gets' what you do and what you're look­ing for. Insight­ful, help­ful, and refresh­ing. So if you're look­ing to hire or be hired, for tem­po­rary, con­tract or per­ma­nent roles, have a chat with them at their stand.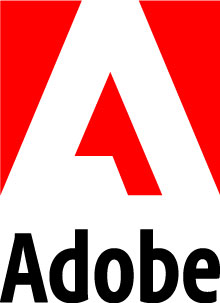 Adobe gives every­one every­thing they need to design and deliv­er excep­tion­al dig­i­tal experiences.The lat­est exam­ple of their cre­ative tools is Adobe XD, an excit­ing all-in- one UX/UI solu­tion for design­ing web­sites, mobile apps and more. Its smooth, pow­er­ful per­for­mance makes it easy to deliv­er expe­ri­ences that work and feel as good as they look on any screen. You can use it to cre­ate low or high fideli­ty visu­al designs, define nav­i­ga­tion flows and tran­si­tions between art boards, gath­er feed­back from stake­hold­ers and export assets for pro­duc­tion use.
We're delight­ed that Adobe are join­ing us as spon­sor – make sure you vis­it their stand to have a chat and see how Adobe XD can help you get from con­cept to pro­to­type faster.
Associate sponsors

Bal­samiq is the mak­er of the indus­try-lead­ing rapid wire­fram­ing soft­ware that com­bines the sim­plic­i­ty of paper sketch­ing with the pow­er of a dig­i­tal tool so that teams can focus on what's impor­tant. Bal­samiq is a small and per­son­able com­pa­ny that com­petes on usabil­i­ty and cus­tomer ser­vice. Using Bal­samiq, your work is eas­i­er to share, mod­i­fy, and get hon­est feed­back on. Wire­frames look like sketch­es, so stake­hold­ers won't get dis­tract­ed by lit­tle details, and can focus on what's impor­tant instead. Bal­samiq is avail­able for Desk­top, as a host­ed web ser­vice, or as a plu­g­in for Google Dri­ve, Con­flu­ence and Jira.
Bal­samiq believes work should be fun, and that life is too short for bad soft­ware. We're delight­ed they're com­ing back to Spon­sor our 10th Anniver­sary at UX London!