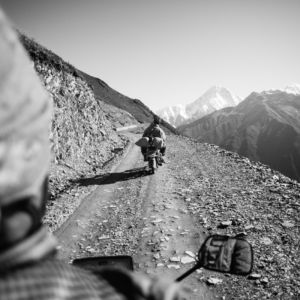 About Jan Chipchase
Jan is the founder of Studio D and has unparalleled experience of running international field work projects, to inform and inspire design, strategy, brand and other corporate operations. He regularly consults Fortune 500 corporations, startups, nonprofits and governments, from product teams in the trenches up to the C-suite. He also wrote, designed and published The Field Study Handbook, that has been described as "The canonical classic reference for cross-cultural research".
Previously, Jan was Executive Creative Director at innovation consultancy frog, and Principal Scientist at the Nokia Research Center Tokyo.
He has taught at many of the world's leading academic institutions, including Stanford, MIT, IIT and Tokyo University, and his work is regularly covered in publications such as The New York Times, The Guardian, Die Zeit and The Economist.
Talk
Thu 24 May, 2018, 09:30
Side Projects
Side projects are the clearest indicator of who we are and what we want to become. The act of completing a side project changes who we are. In this talk, Jan Chipchase the founder and director of Studio D Radiodurans, SDR Traveller and the author of The Field Study Handbook will introduce four recent side projects.
The first is a side project that enables creative flow
The second a reminder of why we travel
The third is designed to empower
The fourth holds up a mirror to who we really are
We can't wait!