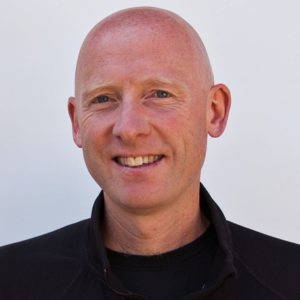 About Peter Morville
Peter is a pioneer of the fields of information architecture and user experience. His bestselling books include Information Architecture for the World Wide Web, Intertwingled, Search Patterns, and Ambient Findability. He has been helping people to plan since 1994, and advises such clients as AT&T, Cisco, Harvard, IBM, the Library of Congress, Macy's, the National Cancer Institute, and Vodafone. He has delivered conference keynotes and workshops in North America, South America, Europe, Asia, and Australia. His work has been covered by Business Week, NPR, The Economist, The Washington Post, and The Wall Street Journal. His latest book is Planning for Everything. Peter lives in Ann Arbor with his wife, two daughters, and a dog named Knowsy. He blogs at intertwingled.org and his new book Planning for Everything is now available.
Workshop
Wed 23 May, 2018, 14:00
Planning for Strategic Design
In response to a manager's query about how to plan products, Alan Kay famously remarked "the best way to predict the future is to invent it." His answer invokes a paradox at the heart of design: we can't know the future, yet it's what we design for. If we hope to practice design successfully in an era of complexity and rapid change, we must get better at planning.
To start, we must let go of "the plan" and embrace a dynamic way of planning that's social, tangible, agile, and reflective. We must engage our colleagues in business and technology to align use cases, prototypes, and roadmaps with culture, governance, and process. In order to design sustainable products, services, and experiences, we must also design the context.
In this workshop, we'll mix presentation and conversation with "planning together" exercises that invite us all to share stories, solve problems, and invent better tools for strategic design.
Workshop Structure
This half-day workshop involves a balance of presentation, conversation, and small group breakout sessions. Benefits and takeaways for workshop participants include:
The relationship between strategy, architecture, design, and planning. Why planning is central to user experience and service design.
How to integrate planning with Agile, Lean, and Design Thinking practices.
Tools and methods for individuals, teams, and cross-functional collaborations.
How to make a business case for planning and strategic design.
Who (which roles and departments) should be involved in planning.
How to get better at estimating cost, time, and risk.
When you should be willing to change goals, objectives, and metrics.
How to plan while designing, building, learning, and improvising.