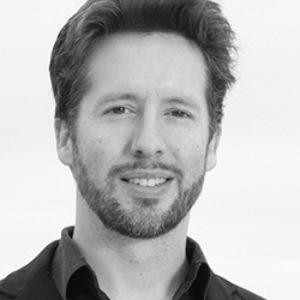 About Oli Shaw
Oli is a trans-disciplinary creative director, with over 19 years of experience in branding, design, strategy, communications and service design. oLI 
He spends much of my time understanding how to evolve organisations into better versions of themselves through hands-on strategic design - creating new, improved and more meaningful experiences for businesses, customers and employees.
Oli really enjoys leaning into the future and exploring how technology can be used to create rich, memorable experiences and emotional connections that help shape our world.
He has previously worked across Europe, APAC, MART and the US with organisations including Vodafone, Nokia, Telstra and many more. Oli also has had the privilege of building design studios and creative departments, growing design teams and speaking at events globally. We're looking forward welcoming him to UX London.
Workshop
Wed 23 May, 2018, 14:00
Designing for Impact - Masterclass
The role design plays in business, economy, environment, and culture has never been more important. Those involved in the design process are faced with both opportunity and responsibility: the opportunity to use creativity to deliver business value, and the responsibility of bringing positive change to the world.

But what are the real consequences of design, and who is responsible for its impact?
Great design happens with the best of intentions, but even "good" design doesn't always go according to plan.
How can those involved in the process of designing products and services future proof outcomes and anticipate unknowns? How do designers ensure that what gets made doesn't end up in the "design dumpster" of unusable products and services?
During this masterclass, we'll use impact as a seriously fun design lens. We'll share stories about what good and bad design impact looks like, and you'll learn how to apply an impact lens throughout the design process for real-life scenarios.
Who may benefit from this masterclass?
This fast-paced, learn-by-doing masterclass is for all senior experts who are responsible for, or are involved in, the design process. This includes decision makers, product owners, and strategic designers, or anyone who cares about how the things that are designed today might impact the world tomorrow.
Key takeaways include how to:
Frame for impact and consequences early
Build sustainability into your thinking and planning
Be more mindful and considered in your design choices
Apply impact as a lens to measure value
Make designing for impact feel seriously fun