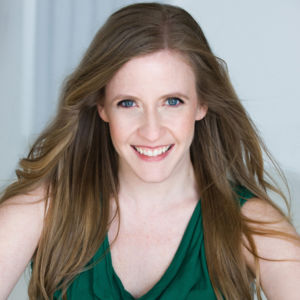 About Cheryl Platz
Cheryl Platz is an internationally acclaimed product designer, public speaker, actress, and teacher based in the Seattle area. Her design specialties include natural user interfaces, enterprise information architecture, and storytelling for product design.
By day, Cheryl is currently the design lead for the Admin Experience team within Microsoft's C+E division, defining a customer-focused vision for enterprise software administration. As founder of design education company Ideaplatz, she also shares her experience in product design and NUI with the global design community. While Cheryl is most widely known for her work as the first designer on Amazon's Echo Look and the Alexa Notifications framework, her other noteworthy projects span a wide variety of employers and industries: Cortana for Windows 10, Windows Intune, System Center Configuration Manager 2012, the new Azure Marketplace, Photopass at DisneyParks, a variety of Sims games, and Disney Friends for the Nintendo DS.
By night, Seattle-area audiences can see Cheryl at a variety of venues, most frequently at her improv home of Unexpected Productions in the historic Pike Place Market. Her experience as a professional improvisor and teacher extends back over a decade. She is also inspired by livestreaming as a new form of interactive entertainment, and has spent hundreds of hours performing and broadcasting with Twitch channels HyperRPG and GeekSpaceTV in addition to her own weekly solo broadcasts.
Cheryl is passionate about STEM outreach, particularly using UX design as a way to engage high school students. After delivering several talks on the subject in 2011, she created a hands-on workshop curriculum targeted to grade school students, "Making the World Easier With Interaction Design". Since developing the workshop in 2012, Cheryl has taught it to over 500 students at DigiGirlz, Girls Who Code, and UW's Dawgbytes program, with extremely positive outcomes.
Talk
Fri 25 May, 2018, 10:15
The Future of Voice
Far from HAL or Her, the current generation of voice interfaces represents an incredibly important step forward - but the journey to the next generation of experiences is far from over. In this talk, Cheryl draws from her extensive NUI experience to highlight several key shortcomings of today's voice interfaces. As we examine those shortcomings, we will discover important opportunities for today's product teams that apply to both dedicated voice systems and multimodal interfaces. Together, we'll discover the path towards a future that includes more adaptive, inclusive, humane voice interfaces for all.
Workshop
Fri 25 May, 2018, 14:00
Giving voice to your voice designs
Designing for voice interaction can be an intimidating concept for a generation of designers trained primarily in visual principles and patterns. But there's a greater need for voice designers than there are folks experienced in voice design. Join us and see how the skills you already have can translate to this evolving design specialty. In this workshop, you'll learn the basics of voice design and how to apply these skills to begin the design of your own voice app or skill.