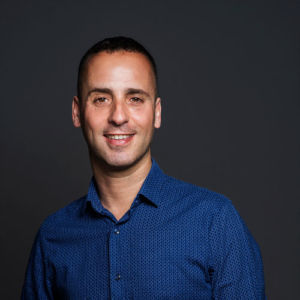 About Chakib Labidi
Chakib Labidi is a London based design consultant and founder of UX Playground. He is also part of Adobe's XDI team, a group of community-driven XD professionals trained to give workshops and premium training and consulting.
His expertise is in working with companies to create products that provide the best possible experience by identifying the needs and desires of their customers and aligning these with business requirements using a user-centered design approach.
With more than 17 years' experience in the creative industry, Chakib had the opportunity to work with clients from the UK and internationally including Aramco, Adobe, Times, Sony, Sky, Virgin and Barclays, News UK just to name a few.
Workshop
Wed 23 May, 2018, 14:00
Adobe XD Deep Dive
Take the time and take XD for a spin, and discuss with the extended XD team.
Learn how to rapidly design, prototype, and share interactive experiences at the speed of thought. In this hands-on lab you'll immerse into a new tool and learn powerful tips and tricks to remove friction from your digital design process.
Chakib Labidi will provide unique insights into the roadmap and the user research driven development process at Adobe and explain how the XD team manages to deliver quality releases across five platforms on a monthly release cadence. Ask any questions and discuss best practices in product design and development with Chakib Labidi.
Outline
After an introductory discussion including proper expectation management we're going to dive into bringing a simple user flow to live. Attendees will create an interactive prototype from scratch, that is shared for feedback and delivered to production. Attendees are to touch every feature of the software and will leave the workshop ready for production work using XD.
Along the workshop, attendees will discuss common (and maybe even completely new) additional ideas and feature requests with the extended XD team and the group and gain a good understanding on how XD can help solving day to day challenges now and in the future.
Audience
This workshop is for designers working on products that are living on a screen, and for people of all job roles that want to prototype and communicate ideas.
It is suitable for both beginners and experienced users of XD and requires attendees to bring their own macOS or Windows 10 laptop and an iOS or Android device. Detailed instructions will be sent to attendees well in time before the workshop.