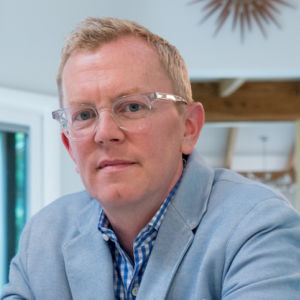 About Aarron Walter
As the VP of Design Education at InVision, Aarron Walter draws upon 15 years of experience running product teams and teaching design to help companies enact design best practices. Aarron founded the UX practice at MailChimp and helped grow the product from a few thousand users to more than 10 million. His design guidance has helped the White House, the US Department of State, and dozens of major corporations, startups and venture capitalist firms.
He is the author of the best selling book Designing for Emotion from A Book Apart. You'll find @aarron on Twitter sharing thoughts on design. Learn more at http://aarronwalter.com
Talk
Wed 23 May, 2018, 09:30
Story First
As companies scale and teams sprint through product iterations, it's easy to lose sight of how your product fits into the lives of customers. The best way to keep people pointed in the right direction is with a clear, compelling story—a story that will unite and guide teams towards success.
Story is a profoundly powerful device that has for millennia shaped culture and given humans the power to collaborate effectively while maintaining autonomy. It should come as no surprise then that it's also being used in some of the most successful companies to create great products. The best product teams don't merely follow a process; they march toward a shared destination—a vision of the future presented as a story that answers, "Why are we building this?".
In this talk, Aarron Walter connects the wisdom of history to insights of today to show how companies like Airbnb, Spotify, Facebook, and more owe their success in part to the power of storytelling.